I don't know about you, but I've been seeing agate stone patterns popping up all over the place. It certainly feels like a growing trend in the home decor sphere and is even creeping into the stationery and art realm.
The most obvious way to get a little agate into your life? Buy some actual chunks of the stone and use them as bookends or coasters and dangly window decor. They even make beautiful jewelry!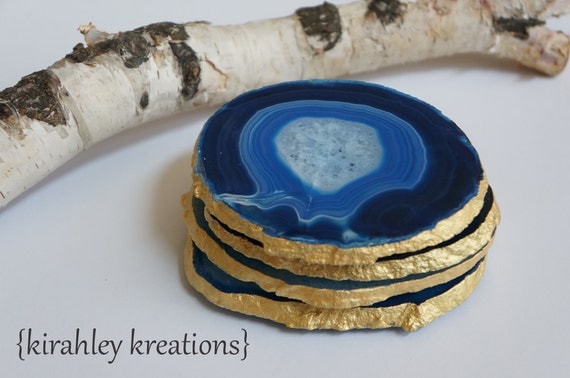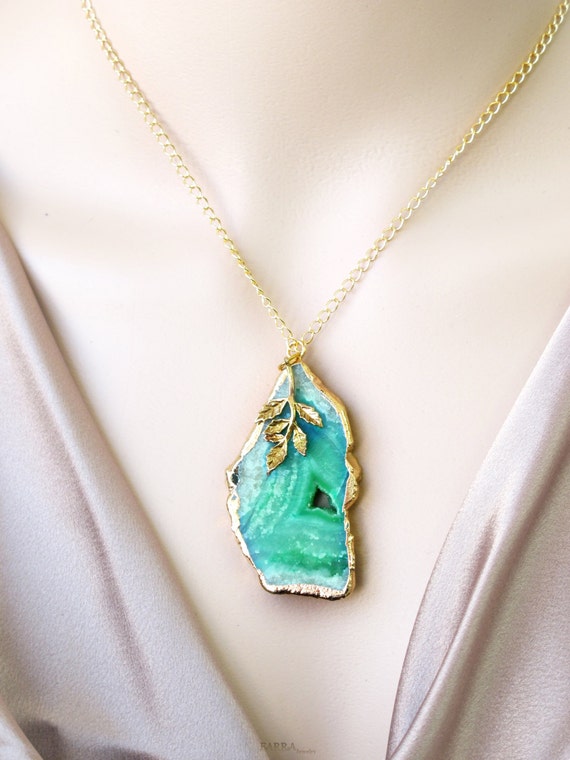 gold-edged, green agate necklace pendant by
FARRAjewel
You can get the agate look on your wall with large sheets of hand-marbleized paper. Toss them in a frame and BOOM, instant art!
Like this phone case, there are some great products with agate images to be found on
Society6
.
If you love these gems of nature like I do, check out my Pinterest board devoted solely to the subject,
Agate Crystal Gem
.